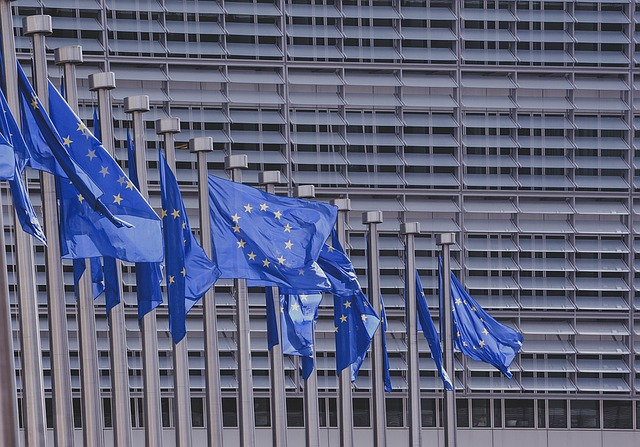 When it has to be fast Euro­pe-wide
When it has to be fast wit­hin Euro­pe, 24plus Speed­ti­me Euro­pe is the ide­al pro­duct for deli­vering your time-cri­ti­cal sche­du­led ship­ments. With 24plus Speed­ti­me Euro­pe, we deli­ver your ship­ment wit­hin an 1,800 kilo­met­re radi­us (lar­ger distan­ces on demand) around the 24plus cen­tral hub in Hauneck as quick­ly as pos­si­ble – with secu­red deli­very times and without chan­ging the mode of trans­port. Do you want it even fas­ter? For this we offer the pro­duct vari­ant Speed­ti­me Euro­pe Busi­ness, whe­re a second dri­ver is on board the Speed­ti­me vehi­cle. All this of cour­se with the usu­al 24plus relia­bi­li­ty!
Secu­red deli­very times plus time for cus­toms
Maxi­mum distance: 1,800 kilo­me­tres from Hauneck
Maxi­mum par­cel weight: 1,250 kilo­grams
Steady car­ri­ers that are bound by con­tract
Work time regu­la­ti­on Euro­pe-wide in accordance with Ger­man stan­dards
Pro­duct vari­ant Speed­ti­me Euro­pe Busi­ness with addi­tio­nal dri­ver
Simp­le pro­ces­sing
Noti­fi­ca­ti­on is enough; we take care of the rest!
Ship­ment tracking
Con­ti­nuous sta­tus messages, elec­tro­nic pro­of of deli­very, GPS posi­tio­ning sys­tem in the deli­very vehi­cle
We work exclu­si­ve­ly on the basis of the cur­rent ver­si­on of the All­ge­mei­ne Deut­sche Spe­di­teur­be­din­gun­gen (ADSp, Gene­ral terms and con­di­ti­ons of Ger­man for­war­ders). Addi­tio­nal busi­ness con­di­ti­ons app­ly to this pro­duct. Your 24plus part­ner will glad­ly inform you.
1,800 kilo­met­re radi­us around the 24plus cen­tral hub in Hauneck
Secu­red deli­very times
Addi­tio­nal dri­ver on board if desi­red

Con­ti­nuous tracking
Sta­tus messages, elec­tro­nic pro­of of deli­very, GPS posi­tio­ning sys­tem
24plus

Sys­tem­ver­keh­re
GmbH & Co. KG
Blaue Lie­de 12
36282 Hauneck-Unter­haun
Ger­ma­ny
Tel. +49 (0)6621/9208-0
Fax +49 (0) 6621/9208-19