Systematically: The duplex transport system of 24plus logistics network
24plus provides its system partners and their customers with a network enabling fixed schedule-LCL shipment, covering the whole of Europe. Customers have the possibility to upload consignments into the network from every point in Europe with guaranteed delivery times.
A special feature of the 24plus transport system is its duplex configuration. On one hand the network consists of hub links and on the other direct links between the individual system partners.
The advantages of a duplex transport system
Das 24plus-Zentralhub in Hauneck.Via hub links every 24plus partner can make use of the system network with full coverage. A single central hub truck makes Europe completely accessible. Furthermore, the 24plus partners use their hub links to process their backlogs from direct links.
Direct links are the most economic alternative for the main operation of LCL goods. For this reason the 24plus system partners use direct daily links to forward vast quantities. More than 80 percent of the consignments are processed using direct links.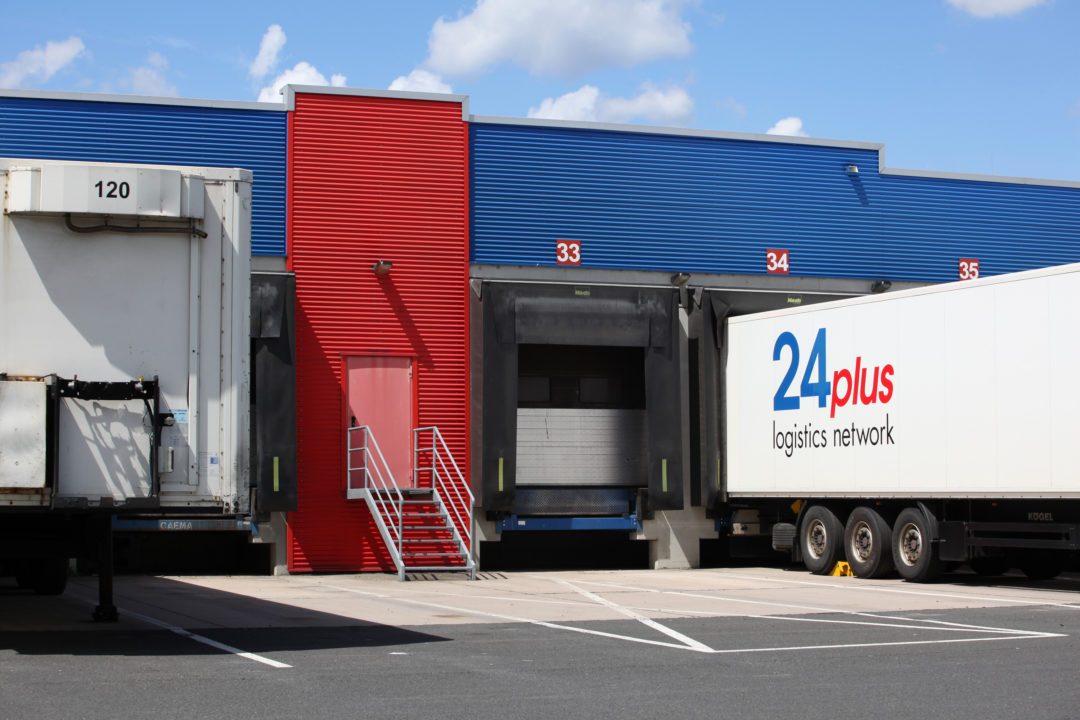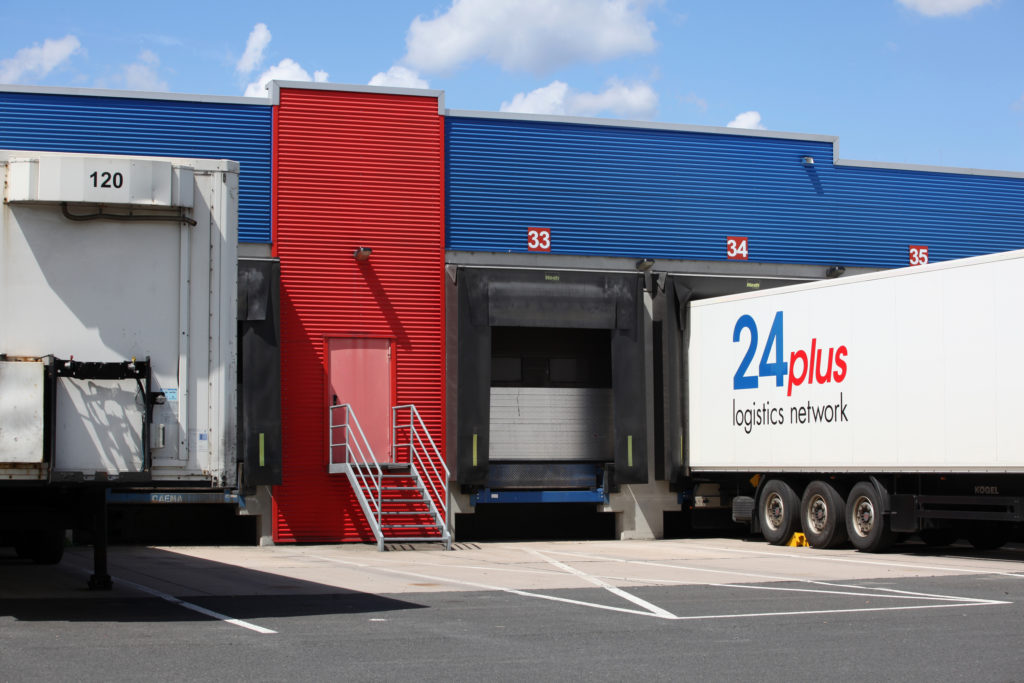 Hub structures
In Germany, 24plus provides three hubs. Besides the central hub in Hauneck there are two regional hubs in Northern and Southern Germany. The European 24plus partners also act as a hub in their country or region.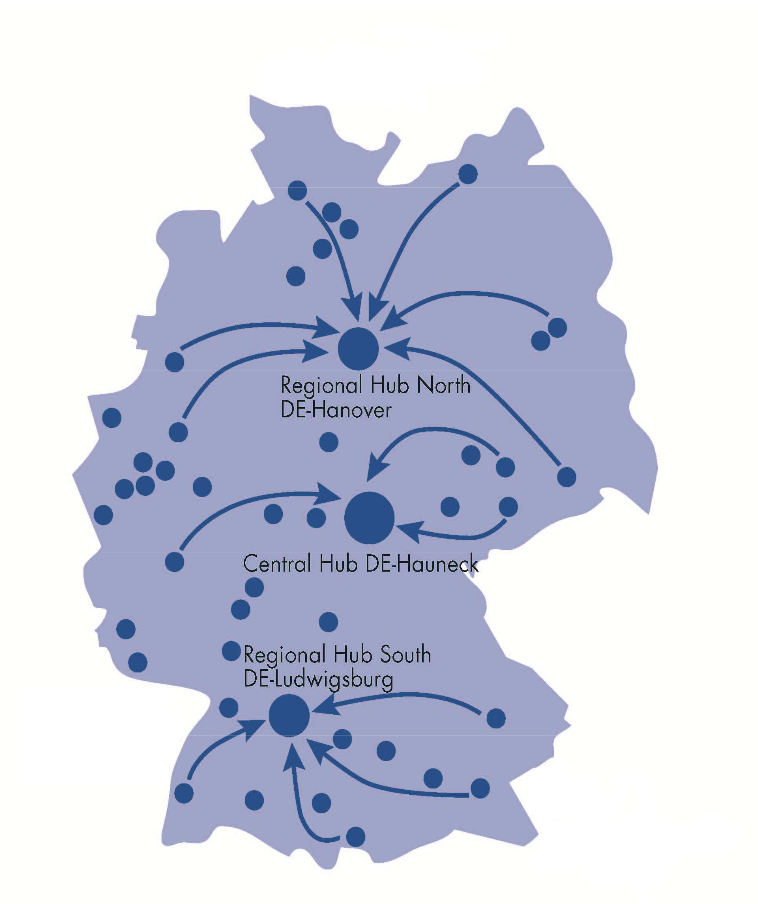 Fixed schedules throughout the 24plus net
The differentiation into direct links and hub links is only of importance within 24plus itself. For the customer, it makes no difference, neither in respect to the cost nor the schedule of his LCL consignments. Whether a consignment goes via the hub or the direct links, it is always following a fixed schedule: 24 hours in German domestic traffic and in neighbouring countries, 48 to 72 hours with long distance destinations.