Sys­te­ma­ti­cal­ly: The duplex trans­port sys­tem of 24plus logistics network
24plus pro­vi­des its sys­tem part­ners and their cus­to­mers with a net­work enab­ling fixed sche­du­le-LCL ship­ment, covering the who­le of Euro­pe. Cus­to­mers have the pos­si­bi­li­ty to upload con­sign­ments into the net­work from every point in Euro­pe with gua­ran­te­ed deli­very times.
A spe­cial fea­ture of the 24plus trans­port sys­tem is its duplex con­fi­gu­ra­ti­on. On one hand the net­work con­sists of hub links and on the other direct links bet­ween the indi­vi­du­al sys­tem partners.
The advan­ta­ges of a duplex trans­port system
Das 24p­lus-Zen­tral­hub in Hauneck.Via hub links every 24plus part­ner can make use of the sys­tem net­work with full coverage. A sin­gle cen­tral hub truck makes Euro­pe com­ple­te­ly acces­si­ble. Fur­ther­mo­re, the 24plus part­ners use their hub links to pro­cess their back­logs from direct links.
Direct links are the most eco­no­mic alter­na­ti­ve for the main ope­ra­ti­on of LCL goods. For this rea­son the 24plus sys­tem part­ners use direct dai­ly links to for­ward vast quan­ti­ties. More than 80 per­cent of the con­sign­ments are pro­ces­sed using direct links.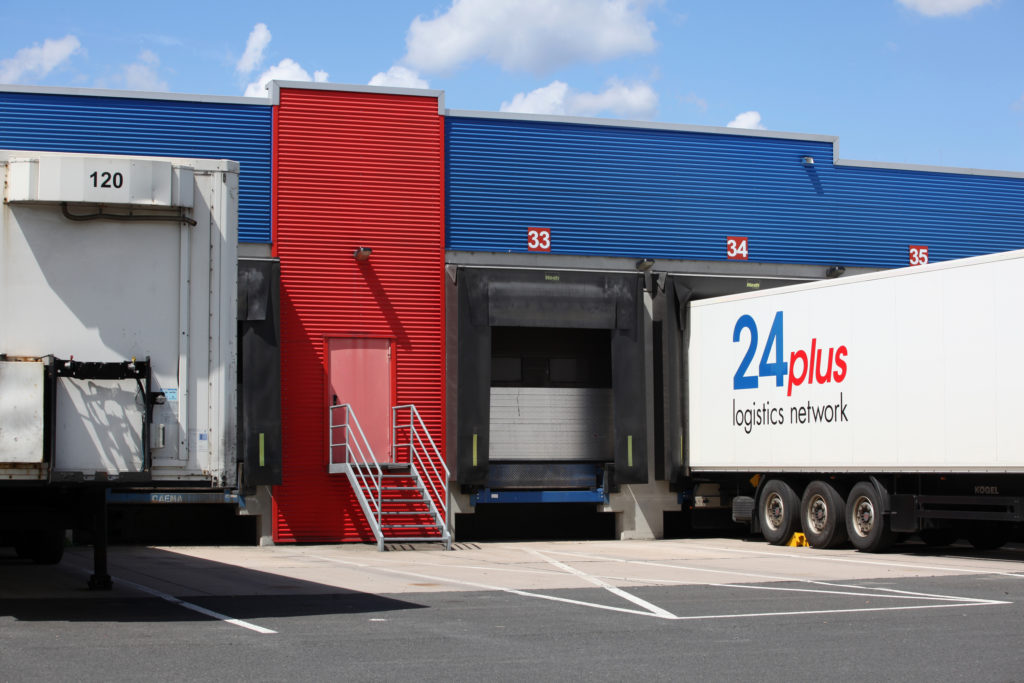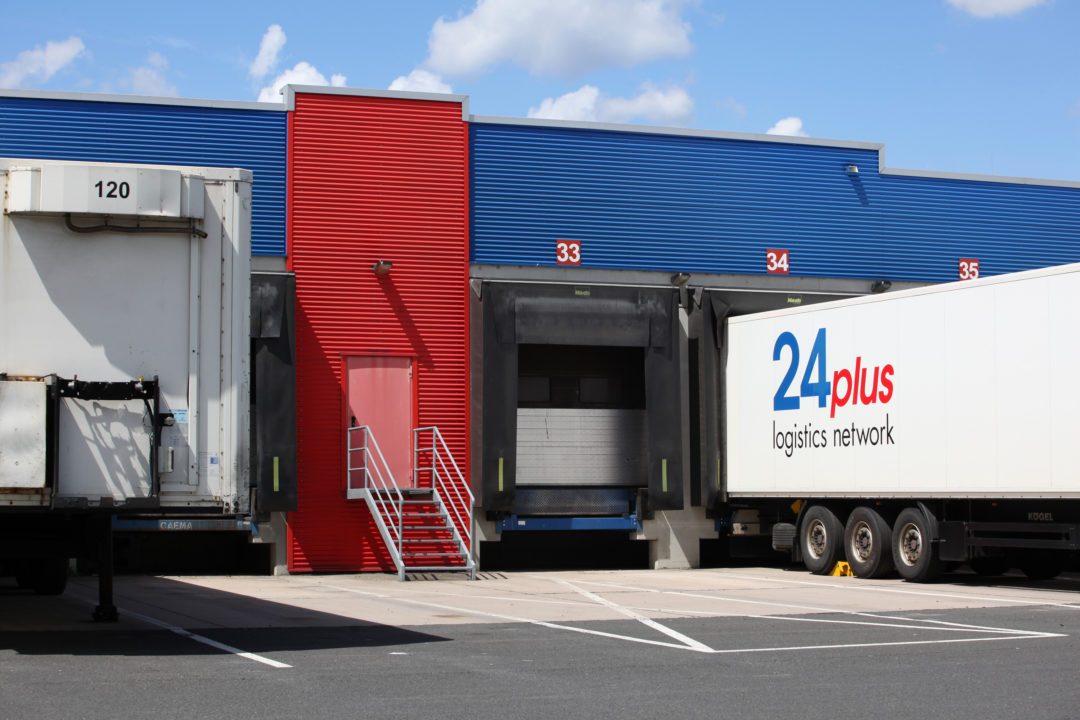 Hub struc­tures
In Ger­ma­ny, 24plus pro­vi­des three hubs. Bes­i­des the cen­tral hub in Hauneck the­re are two regio­nal hubs in Nort­hern and Sou­thern Ger­ma­ny. The Euro­pean 24plus part­ners also act as a hub in their coun­try or region.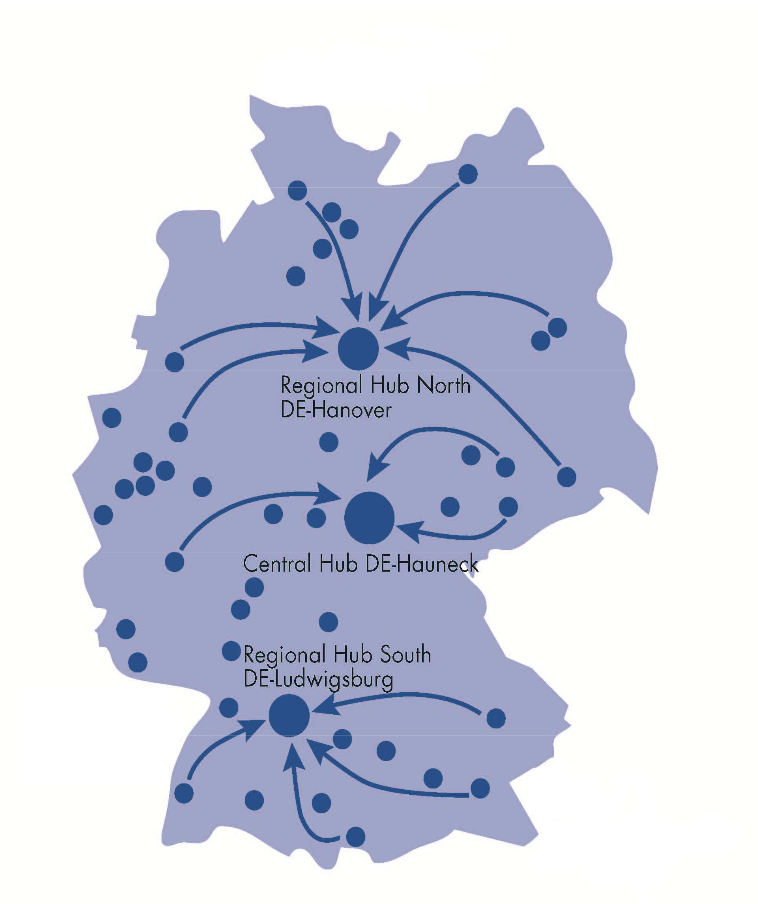 Fixed sche­du­les throughout the 24plus net
The dif­fe­ren­tia­ti­on into direct links and hub links is only of impor­t­ance wit­hin 24plus its­elf. For the cus­to­mer, it makes no dif­fe­rence, neit­her in respect to the cost nor the sche­du­le of his LCL con­sign­ments. Whe­ther a con­sign­ment goes via the hub or the direct links, it is always fol­lowing a fixed sche­du­le: 24 hours in Ger­man domestic traf­fic and in neigh­bou­ring coun­tries, 48 to 72 hours with long distance destinations.
24plus

Systemverkehre
GmbH & Co. KG
Blaue Lie­de 12
36282 Hauneck-Unter­haun
Ger­ma­ny
Tel. +49 (0) 6621/9208-0
Fax +49 (0) 6621/9208-19