Regio­nal hubs for shor­ter distances
To to opti­mi­se the trans­port rou­tes and to ease the load of the cen­tral hub Hauneck 24plus has instal­led two regio­nal hubs in Ger­ma­ny. To gua­ran­tee area coverage, all 24plus part­ner not only ser­ve the cen­tral hub, but also their rele­vant regio­nal hub every day. The regio­nal hubs are loca­ted at the for­war­ding sites of the 24plus partners.
Cross docing pro­ces­ses and IT infra­st­ruc­tu­re in the 24plus' regio­nal hubs are the same as in the cen­tral hub. The regio­nal hubs are regu­lar­ly audi­ted, both intern­al­ly and externally.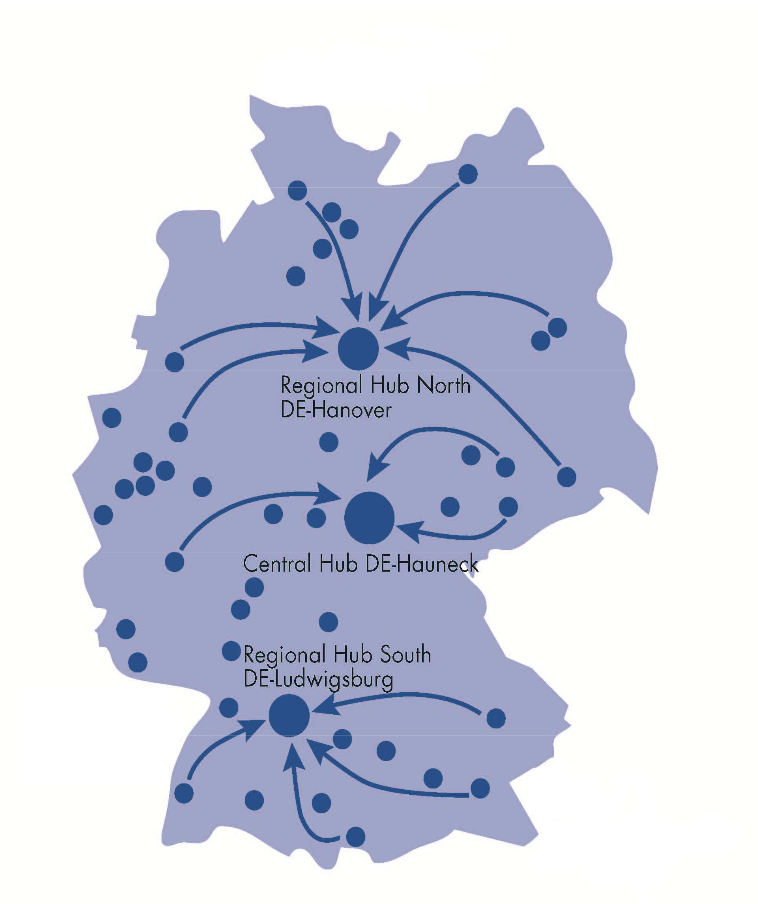 24plus

Systemverkehre
GmbH & Co. KG
Blaue Lie­de 12
36282 Hauneck-Unter­haun
Ger­ma­ny
Tel. +49 (0) 6621/9208-0
Fax +49 (0) 6621/9208-19